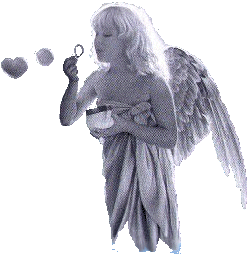 Everyone who met or knew Angel1SA will miss her.
A most gentle, loving, kind, sensitive lady now peaceful and certainly laughing with Ron, Barbara, Dan, Mike and John, and all the rest of the wonderous souls that have left for another place.
Our heart felt love and support to her family and all her friends and loved ones.
Wear purple and smile, for heaven has a grand gift.
Please leave virtual flowers and a note on Angel's Findagrave memrorial located HERE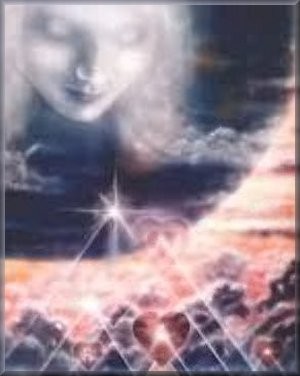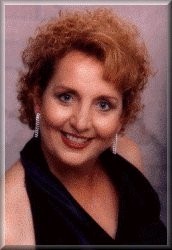 Janice Kay Hodapp Yates, born in Canton, Ohio, September 26, 1950, died Wednesday, July 21, 1999. She received her B.S.W. from Ohio State University and M.S.W. in Clinical Social work from Tulane University where she was awarded the National Institute of Mental Health Grant. Mrs. Yates was a psychotherapist who was dedicated to helping others. Her first nine years of practice were spent in clinical social work in various hospitals including Villa Rosa and Santa Rosa. For the past ten years she served in her private practice. For the past two years she was associated with Child-Family-Adult Consultants. She was a member of St. Mark's Episcopal Church and a secretary for the Mended Hearts Association in San Antonio.

What can I say about Angel? I know I can't "plan" it but just have to write it down. There is so much.
She faced death the way she approached life. She faced it, fought it and then embraced it. She even wanted to nurture and prepare others as she left us. She wanted to life but knew that death was inevitable .... and yes, she will live. She is here in spirit because her spirit was so bright.
I'm so honored to have actually met her. Those blue eyes ... that laugh. The joy.
Memories ... yeah ... the time she told me about seeing her son for the very first time. The bond she knew they had immediately. They both had traveled a long way to find each other. And they did.
She read a play of mine and her critique was honest, encouraging, questioning, loving and .... yeah, she wanted to win the lottery to produce it. LOL ...
Janice had the most loving sense of humor I've ever seen. She was genuinely funny and --- maybe that gave her strength somehow and helped her get through the last few months.
And ---- she felt blessed. She fought for every year of her life and she cherised them. Yeah, she wanted to live but she was so grateful for the time she was given .... so honored to have touched/helped/healed others.
Janice taught me much about how to live and how to die. I miss her but I will smile when I think of her. She would not want it any other way.
Gentry101 (Phil)
We once built a Christmas tree together in the boomers room. It wasn't gaudy, it wasn't specially designed, it just had all of our names on it and was constructed of a universal faith called love and sharing. Janice felt that the tree was missing something very important, an angel at the top and so of course, we put our angel at the top.........Angel 1 SA, We'll miss you Janice...take care up there and tell them we will all meet at the river soon, but when we do....it'll be one hell-of-a-reunion!......The stories and the times we will share and in the meantime, I pray that you and the rest of our angels will watch over the flock till it is time for us to come home.........Fred
Angel1SA truly belonged on the top of that tree. Angel was truly an Angel in every way. Janice and I had know each other in the room for several years, laughing, playing and talking. I finally got to meet her in San Antonio and found her to be everything I had expected. I thank God that I got the chance to give her a hug for real after so many cyber hugs. I am attaching a pic of our Angel. This was taken in San Antonio and I cherish it so very much. She was truly a wonderful lady, friend and boomer. God now has a real Angel with him. May he bless and keep and comfort her family and friends that loved her. Rest in Peace Janice.....I will miss you. Linda (Away)
After all this time,.rebuilding her page, I find myself trying not to cry. This loss is hard to write about, but I love knowing where she is. Anne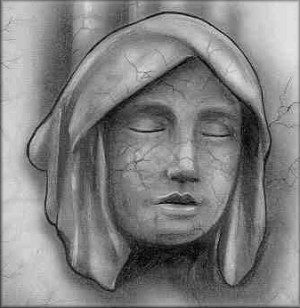 We met in the Boomer Room and you captured my heart. Janice taught me how to love again after many years of nothing.
Her goodness touched my soul. I will miss her till we meet again.....my lovely Janice Kay***** Your Bobby (TrampDogy)

Return to the Remembrance Page
Return to the Boomer Main Page